Zotero File Sync - OneDrive on a Macbook
Zotero is my jam. Here's how to sync your saved PDFs and webpages to a OneDrive location on a Mac.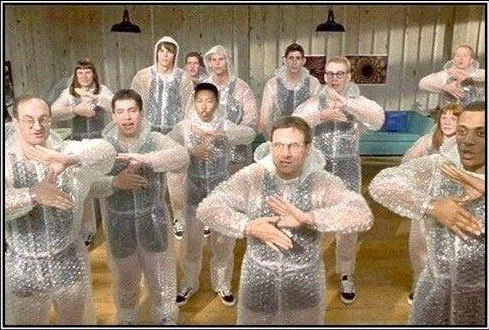 You get a lot from Zotero out of the box. The combination of the desktop app and the connector makes a pretty mean way to create a dynamic lists of bookmarks with tags etc and to conjure up citations for papers. I also think it is criminal that Zotero isn't more popular than it is. Sure, it is popular, but not popular enough for what it does. We'd have the same (if not more) standing with the public if we just talked about Zotero.
My other aim is to write this stuff up clearly and accessible to everyone. I'll avoid jargon as much as possible.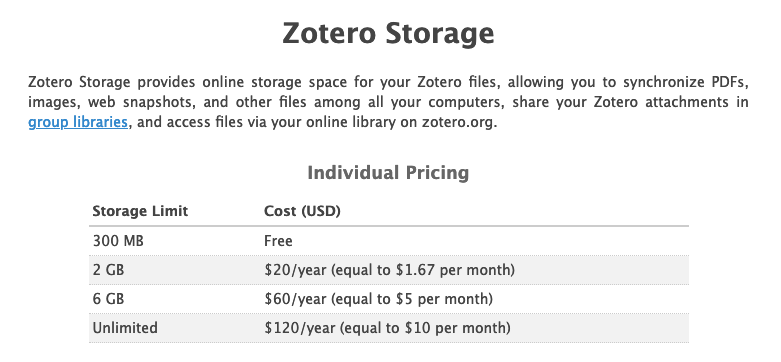 We are going to walk through the process of using OneDrive as the storage location for your Zotero files on a Mac. As the above image shows you get 300 MB for free. I get many hundreds of Gigs of storage for One Drive from my institution so why not use that.
Prerequisites
Install the OneDrive client
Install the Zotero desktop app
Back up Zotero Database
First create a full backup of your Zotero Database in case anything thing goes sideways. File > Export Library…. Select both options and save it to a good spot.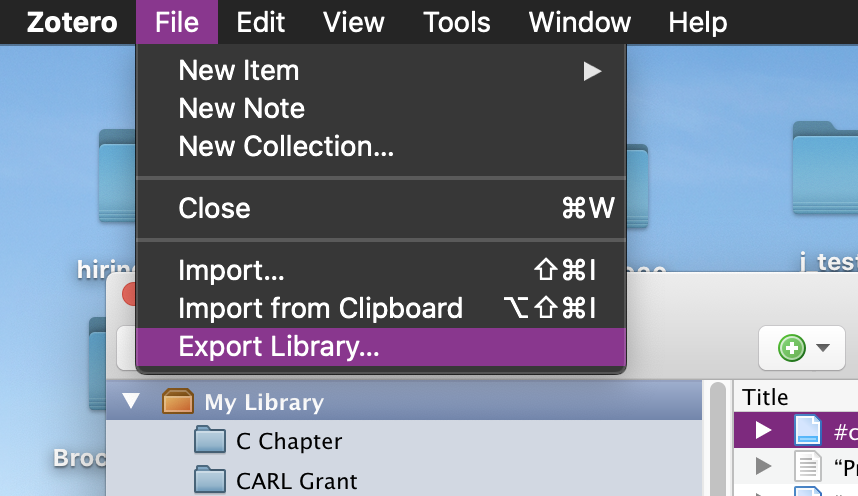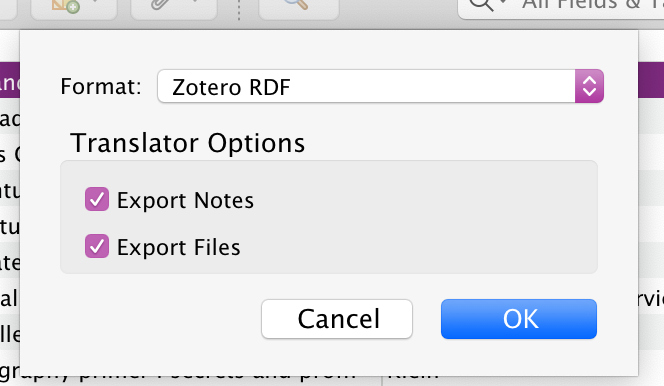 Exit Zotero.
Create a backup of the storage directory
By default Zotero installs to ~/Zotero in that folder you'll find a another folder called storage. (NB. ~ is a terminal shortcut for your home directory.)
In that folder rename storage to storage_bu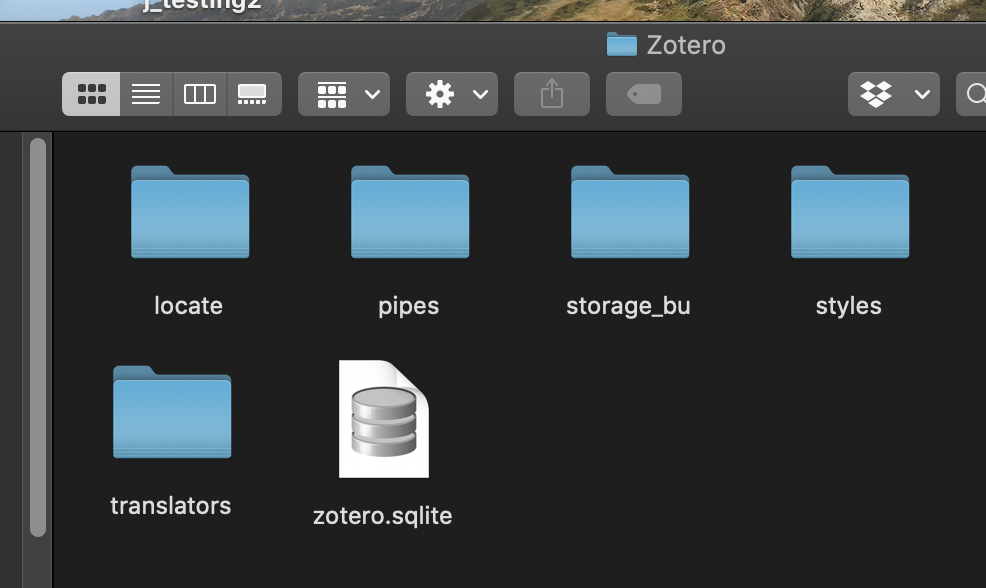 Add a new folder called storage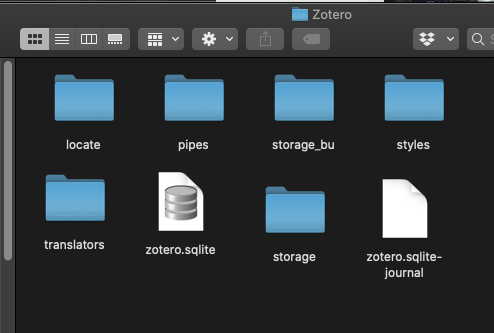 Symbolic Link
You'll now need to find out where your OneDrive sync folder is. For me that is
~/

"OneDrive - Brock University"



In that location create a new folder for your Zotero files. (You can use Finder for this) I set my up like this
~/

"OneDrive - Brock University/Zotero_Lib"



Now you need to create a symbolic link from your Zotero storage to that new OneDrive folder. You'll need to use Terminal to do this. (Search for it in Spotlight, congrats you just levelled up) Copy and paste the following into your terminal window.
ls -s ~/

"OneDrive - Brock University/Zotero_Lib"

 

\


~/

"Zotero/Storage"



You'll need to modify the path to your OneDrive Folder. Press enter to make the symbolic link.
Copy files into Storage again & wait for sync
All the setup is now complete. You just need need to copy all of the folders in ~/Zotero/storage_bu to ~/Zotero/storage. You can do this with a couple of clicks with Finder. OneDrive will now sync. It might take awhile because there are so many files and folders. About 45 Min for me.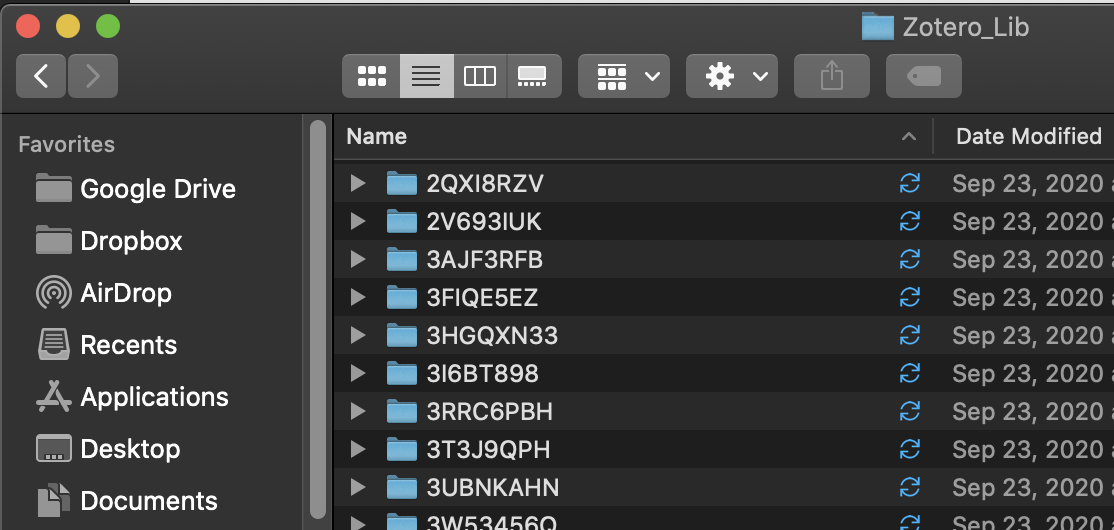 You could easily do this same process for something like Google Drive. Just make your symbolic link point to the correct synced folder in Google Drive.
- Fin -