Access 2020 Presentation Material
Access is the greatest ever. Here's my presentation material for Access 2020.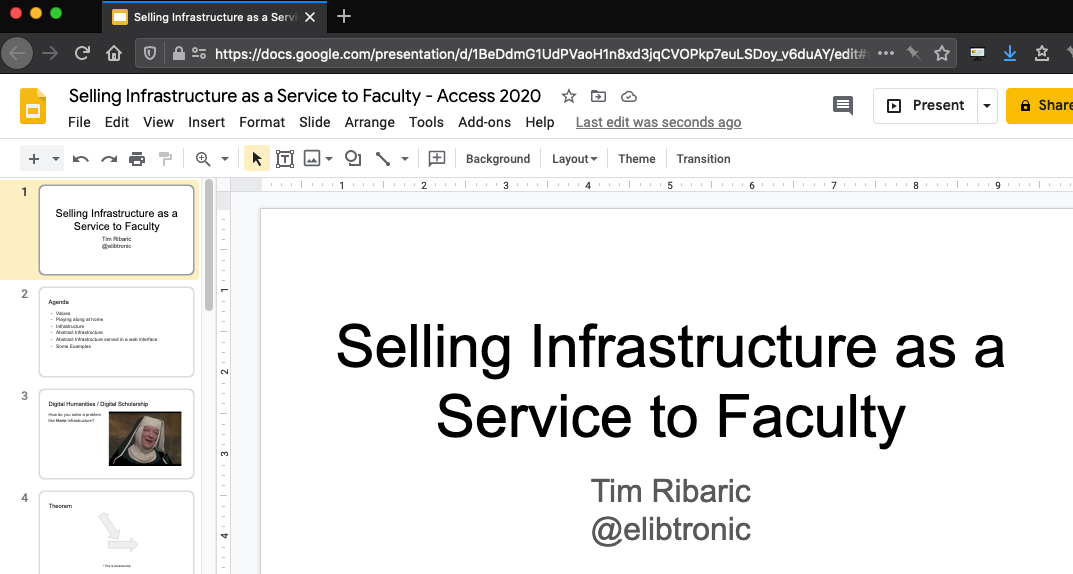 Rationale
A key component of digital scholarship is the use of interesting infrastructure tools. Putting together such tools comes at a cost. How long do you keep something up and running? What happens when the PI moves onto another project? This presentation outlines a service called Research Tools on Demand that aims to provide a limited term, comprehensive, and easy to use, infrastructure environment and the marketing initiative that was built around it.
Interactive Component
As part of the presentation I'm asking participants a few questions in via this form (NB: Form has been shut down) to get a sense of existing services and strategies around this.
Slides
All posted on Google Slides
Insights
After the conference is done I'm going to look at the data and see if I can find any interesting insights.